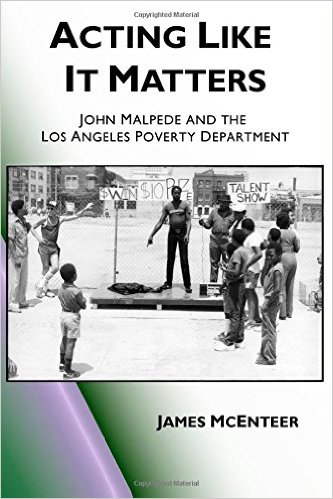 Acting Like It Matters: John Malpede and the Los Angeles Poverty Department
Acting Like It Matters, tells how John Malpede came to organize a successful theater group on Skid Row. It traces their bumpy, eventful development from 1985 to the present, with a focus on the social and political issues the group raises, sometimes working with other street theater groups from San Francisco to London to Amsterdam to cities in Bolivia. For Malpede, theater is a vehicle, a dramatic way to confront and spotlight important inequities and injustices in our society.
Author James McEnteer, a former Fellow at Harvard's Joan Shorenstein Center for the Press, Politics and Public Policy is a Political Journalist and the author of four books on politics and documentary films.
ISBN: 978-1-507-50423-9, Paperback, 253 pages
Available on backorder