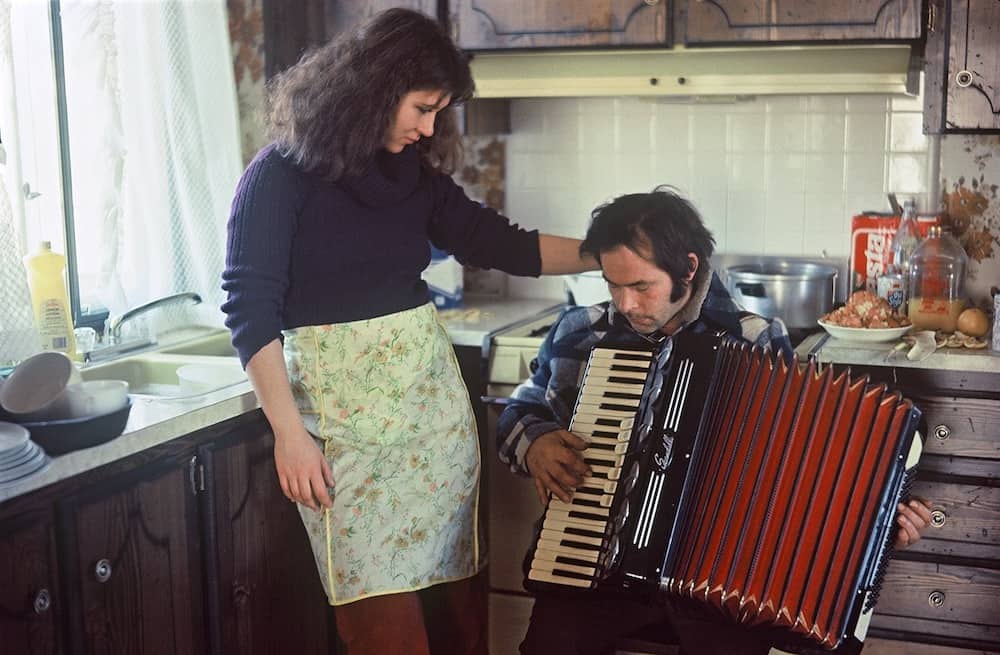 Friday, October 4, 2019 at 7pm – screening Stroszek Germany, 1976/77,
Writer-Driector-Producer: Werner Herzog,
Runtime: 109 min.
German and English (OV) with English subtitles.
Cinematography: Thomas Mauch / Edward Lachmann Editor: Beate Mainka-Jellinghaus, Cast: Bruno S., Eva Mattes, Clemens Scheitz, Norbert Grupe, Burkhard Driest, Clayton Szlapinski, Ely Rodriguez, Scott McKain
Stroszek portrays the journey of Bruno Stroszek, a misfit in the society of federal Germany, who attempts to find freedom and fortune in America.Street Musician Bruno Stroszek (Bruno S.) has always been an outsider, who struggles with alcohol. Upon being released from jail for yet another drinking-related offense, he decides that it is indeed time to start anew. Together with his neighbors Eva (Eva Mattes), a prostitute, and the elderly and eccentric Mr. Scheitz (Clemens Schetiz) he sees an opportunity. Mr. Scheitz' nephew Clayton is a mechanic in America and has invited his uncle to live with them. When Eva's pimps attack her and vandalize Bruno's apartment, the three unlikely travel companions leave Germany for America in search of a better life. In Wisconsin, the trio rent a mobile home, Clayton offers Bruno a job as a mechanic, and Eva begins waiting tables at the local cafe. But in America, all is not what the three friends had expected. As Eva suddenly disappears, Bruno and Mr. Scheitz resort to drastic measures to pay their mortgage and save their home.
Presented as part of  WORLDS OF HOMELESSNESS
a project of the Goethe-Institut that offers an interdisciplinary engagement with the issue of homelessness and its many related themes such as the gap between rich and poor, participation, inequality, gentrification, racism, and migration. The event series including discussions, music performances, and film screenings takes place from October 22 – 27, 2019 in Los Angeles at the Skid Row History Museum and Archive, NAVEL, and SCI-Arc, and culminates with the Los Angeles Poverty Department's 10th Annual Festival for All Skid Row Artists on October 26 – 27, 2019 in Gladys Park, Skid Row.
Los Angeles Poverty Department's Movie Nights at the Museum
Free movie screenings, free popcorn, free coffee & free conversation. Every 1st and 3rd Friday of the month, we screen movies about issues that are important to our Skid Row and downtown community at the #skidrowmuseum.
Location: Skid Row History Museum and Archive, 250 S. Broadway, Los Angeles, CA 90012